Presentation of the artist
Many years ago, the decision to go to full-time artist has been a milestone in my life story.
The artwork has always been close to me. I grew up in an art environment and have studied art history at Aarhus University and attended several courses at the Aarhus Art Academy. Furthermore, I have painted since my early teenage years. I am educated as teacher in English, Danish and Art, but after having practised teaching for 5 years-with art in the backhand-, I took the jump and returned to what I know in depth and what has filled me since an early age ... painting.
What drives me and what inspires me is not always clear cut,
but projecting shapes and colors we share from the child's perception is clearly a driving force. And trying to transfer the reality they 'wake up to' over to the canvas is a process and the way there can be slightly illuminated, but extremely exciting
.... a big task. But if you let the brush at times, 'live' its own life, memory long time forgotten by the adult might emerge.
Præsentation af kunstneren


For efterhånden mange år siden har beslutningen at gå til 'fuldtids' kunstner været en milepæl i min historie.
Kunstvirket har altid ligget mig ligefor, da Jeg er vokset op i et kunstmiljø og har studeret kunsthistorie på Århus Universitet og taget flere kurser på Århus kunstakademi. Ydermere har jeg malet 'deltids' siden mine tidlige teenager år. Jeg er uddannet Voksen underviser i Engelsk, Dansk og Kunst, men efter at have udøvet lærergerningen i 5 år –med kunsten i baghånden- tog jeg springet og vendte tilbage til det jeg kender indgående og har fyldt mig det meste af mit liv...malerkunsten.

Når jeg skal definer den igangsættende inspiration med kunsten støder jeg på noget af det sværeste indenfor dette område..
Men at projicere former og farver vi har med fra barnets opfattelse er klart en drivende kraft. Og at forsøge at overføre den virkelighed de 'vågner op til' over på lærredet er en proces og vejen dertil kan være lidt oplyst, men umådelig spændende
.... en stor opgave. Men lader du penslen til tider 'leve' sit eget liv dukker der i bedste tilfælde erindrings spor op, for længst glemt af den voksne.
Cave Woman
Oil, linoil on canvas, 60x50, 3500 dkr.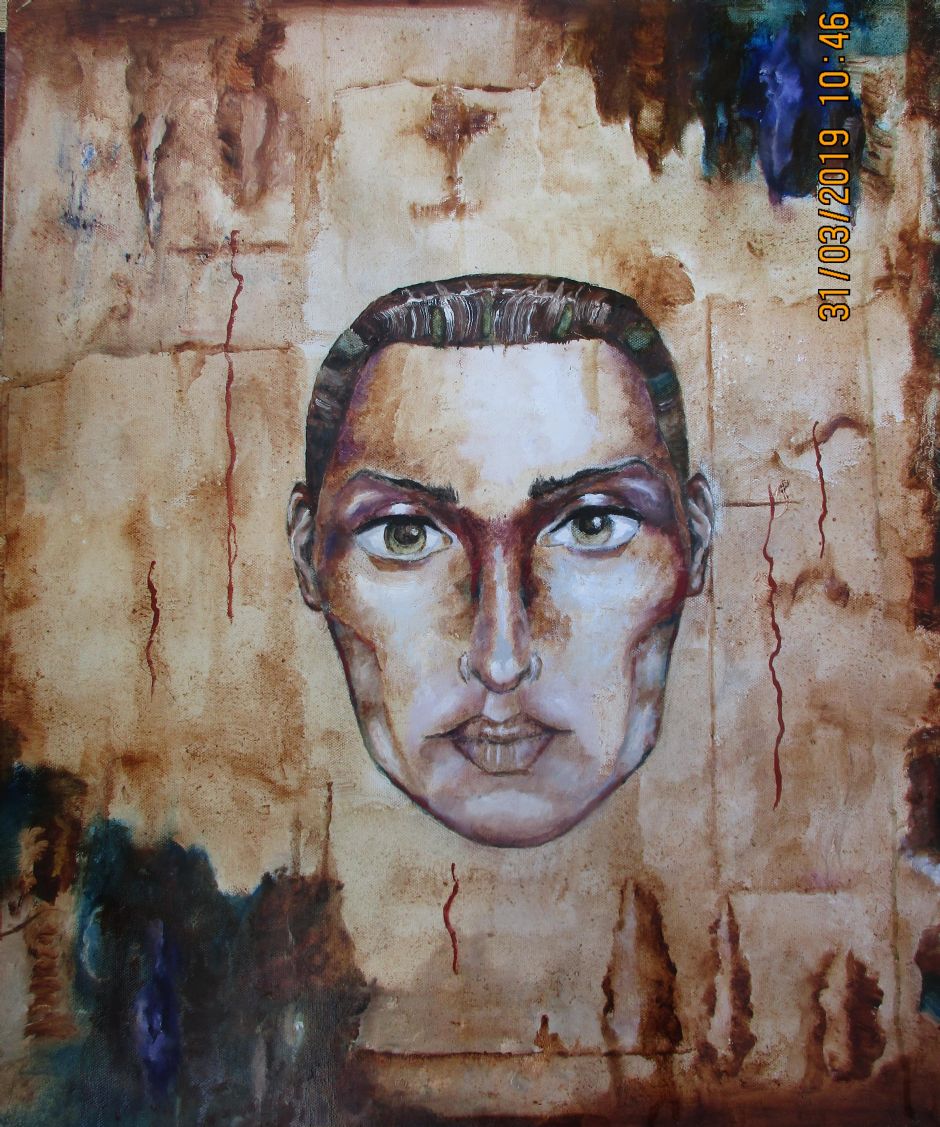 Diva, diva
Oil, Linoil on canvas. 65x55. 3500 Dkr.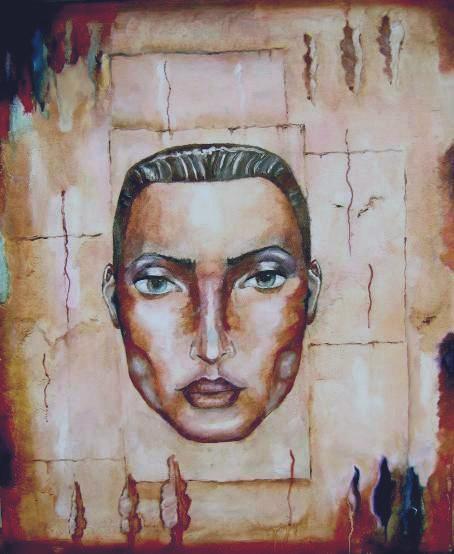 Good night to the world
Oil, Linoil on canvas.90x70.4000 d.kr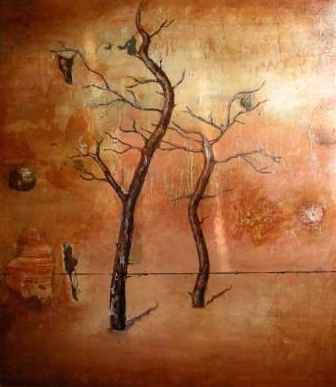 Dream of muses
Oil, linoil on canvas, 60x50. 3500 d.kr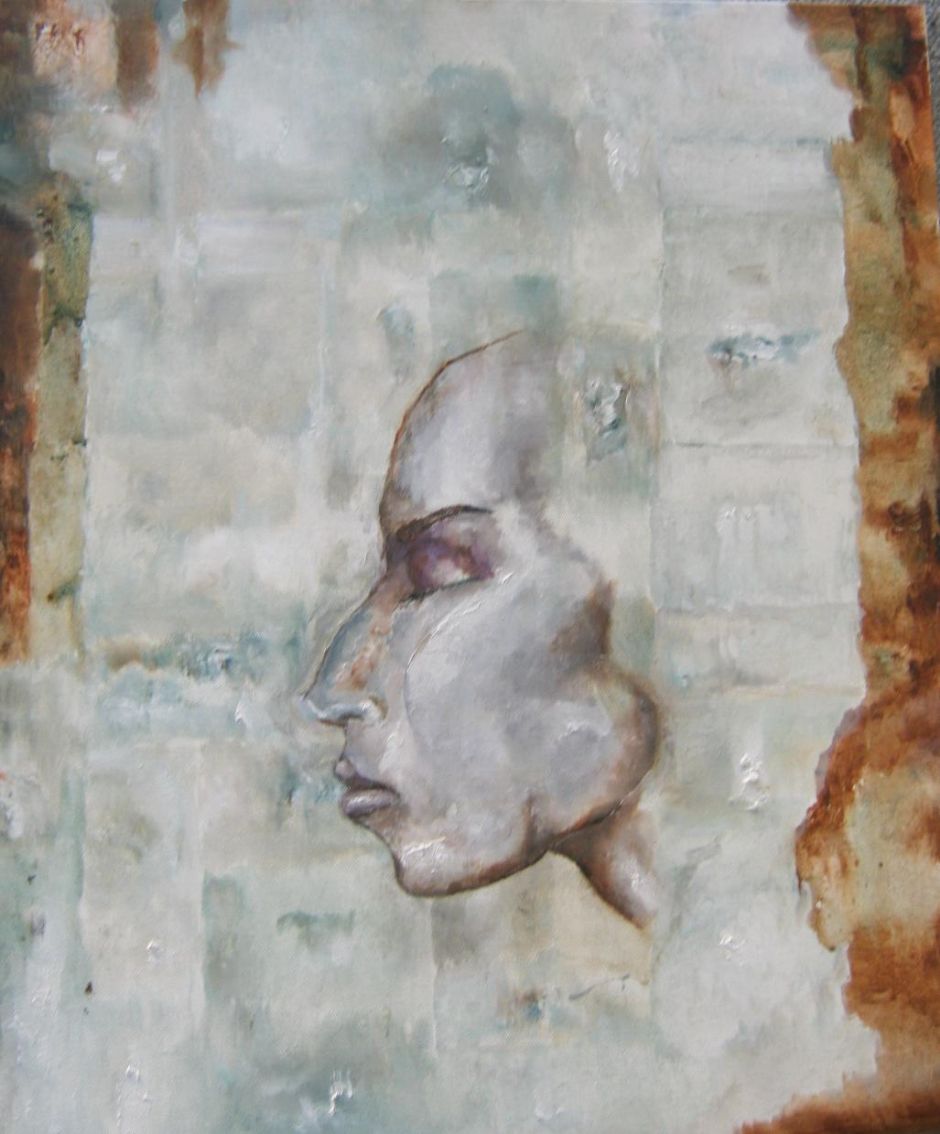 Triump
Oil, lin oil on canvas.80x70. 4500 dk.r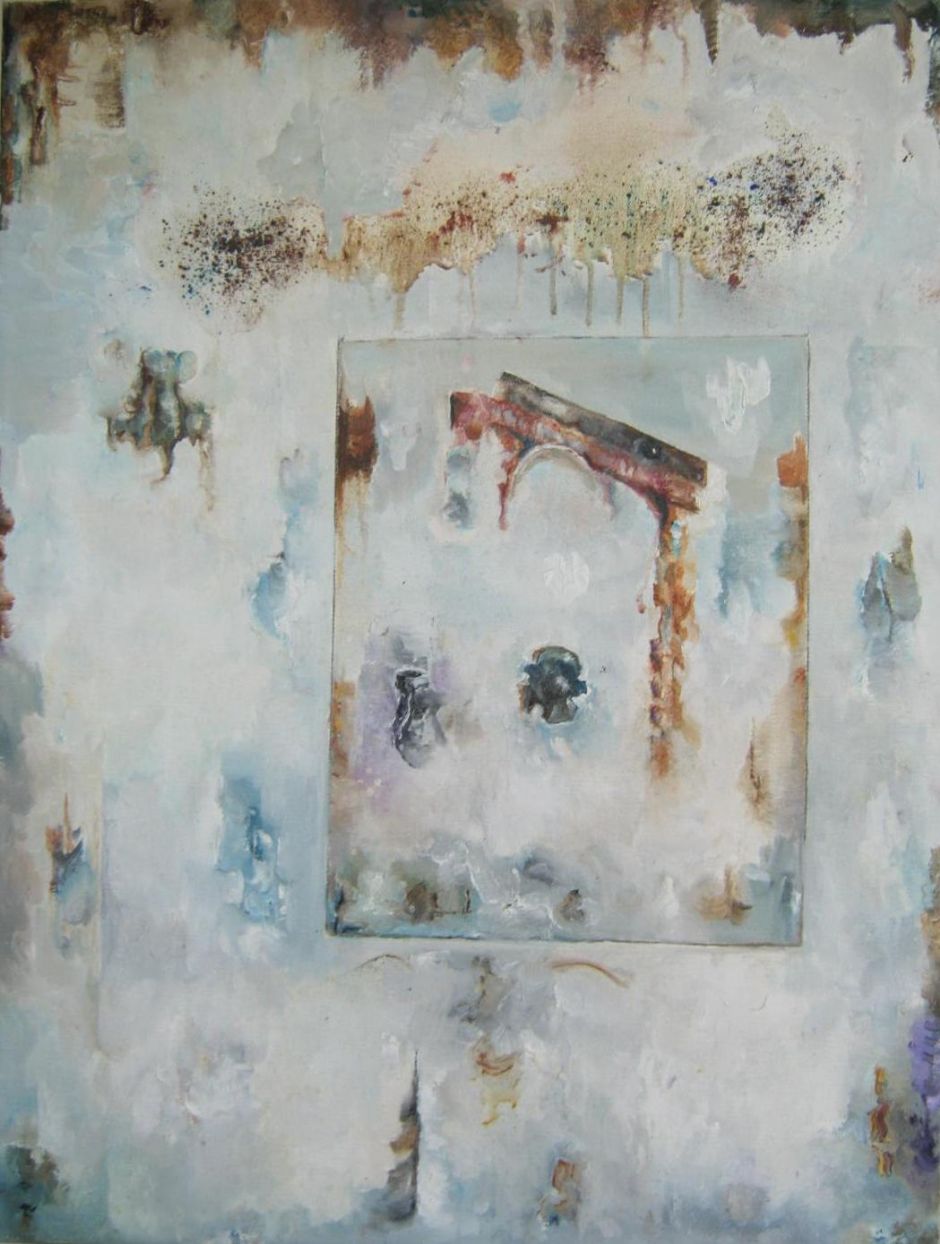 Eagle's cry
Oil, lin oil on canvas. 60x50. 3500 d.kr.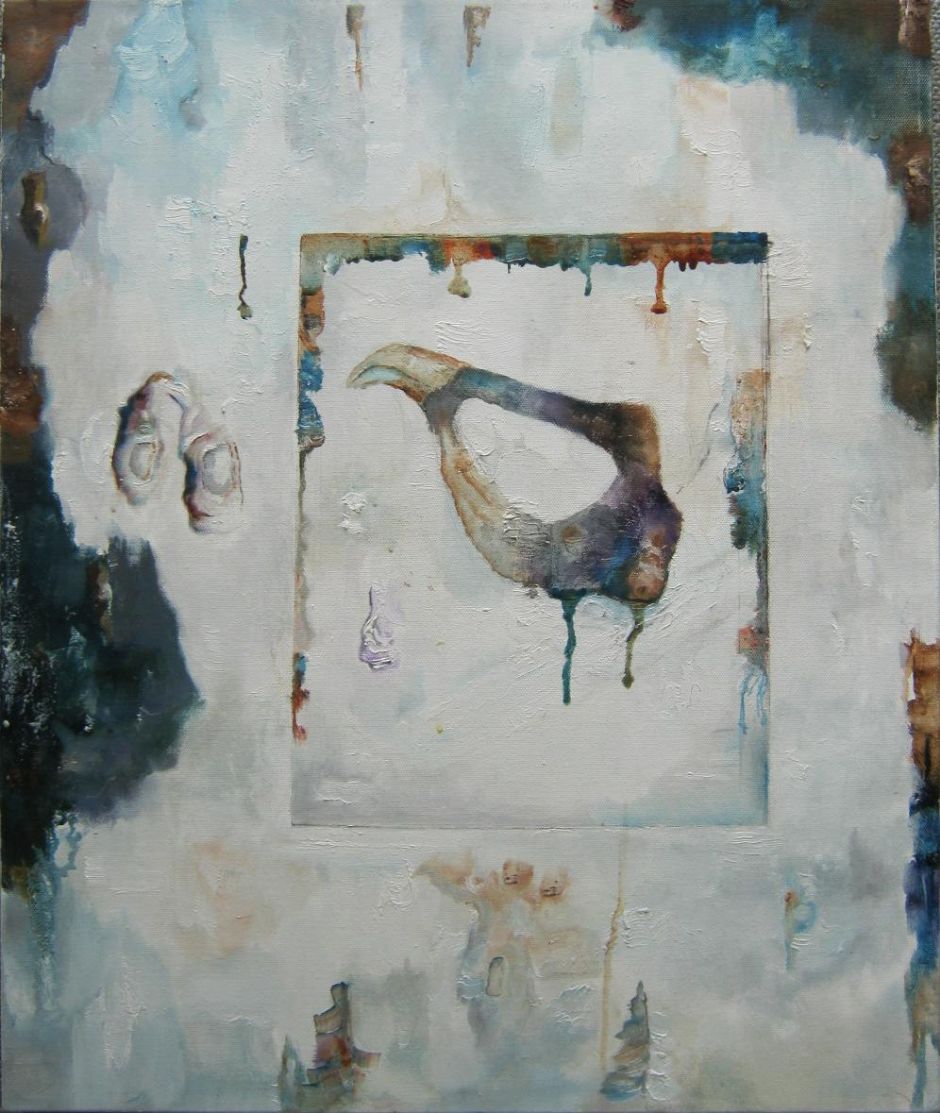 Pride
Oil and linoil on canvas. 60x50.3500 d.kr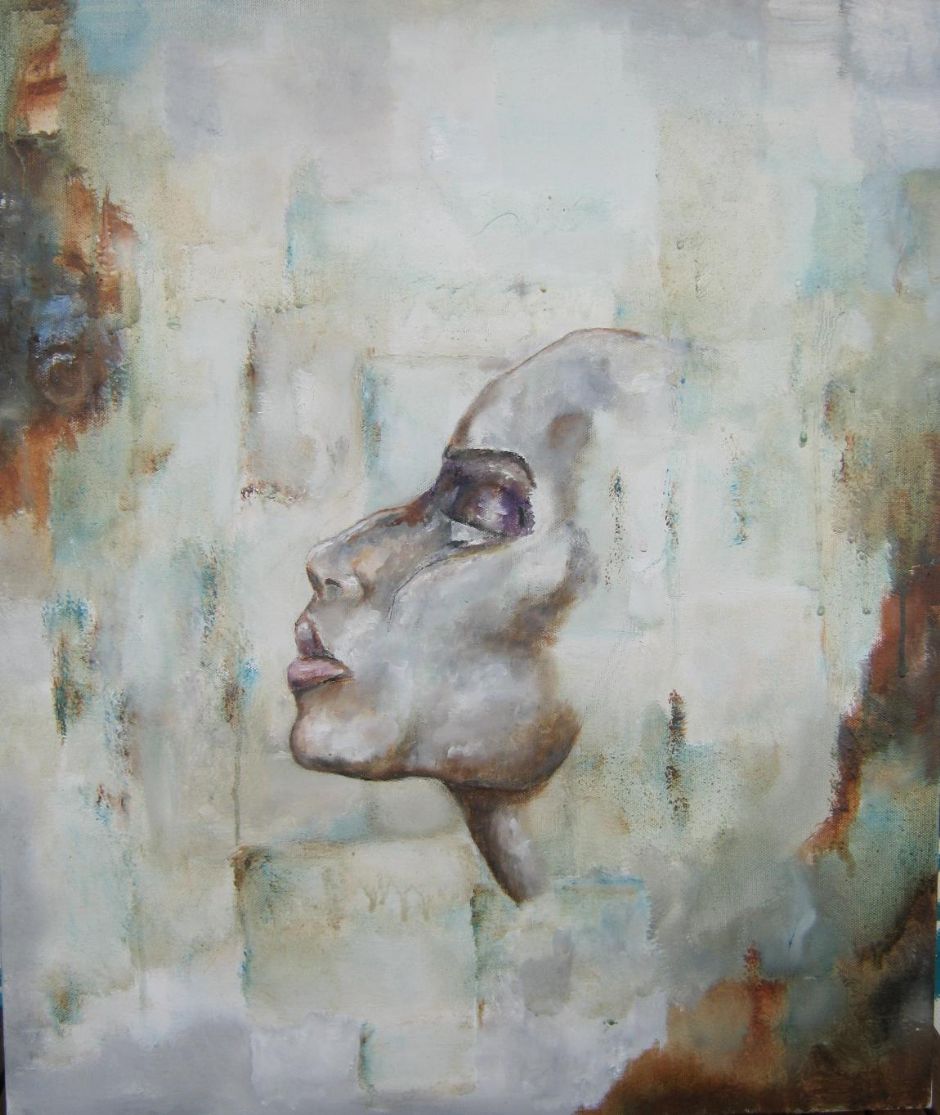 Against all odds..still growing.
Oil, Lin oil on canvas. 80x70. 4200 d.kr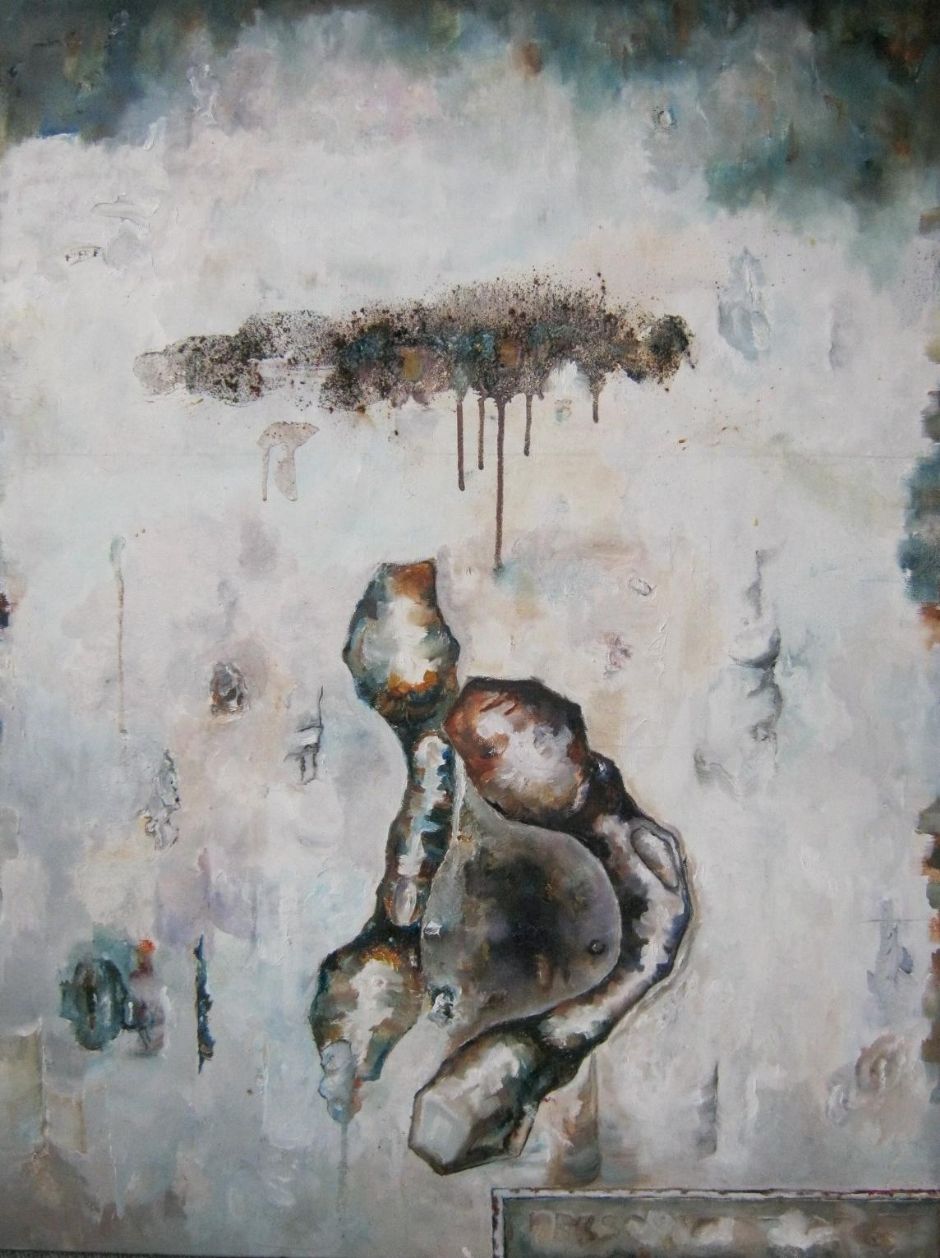 Eagle's nest
Oil, linoil. 40x40. 2500 d.kr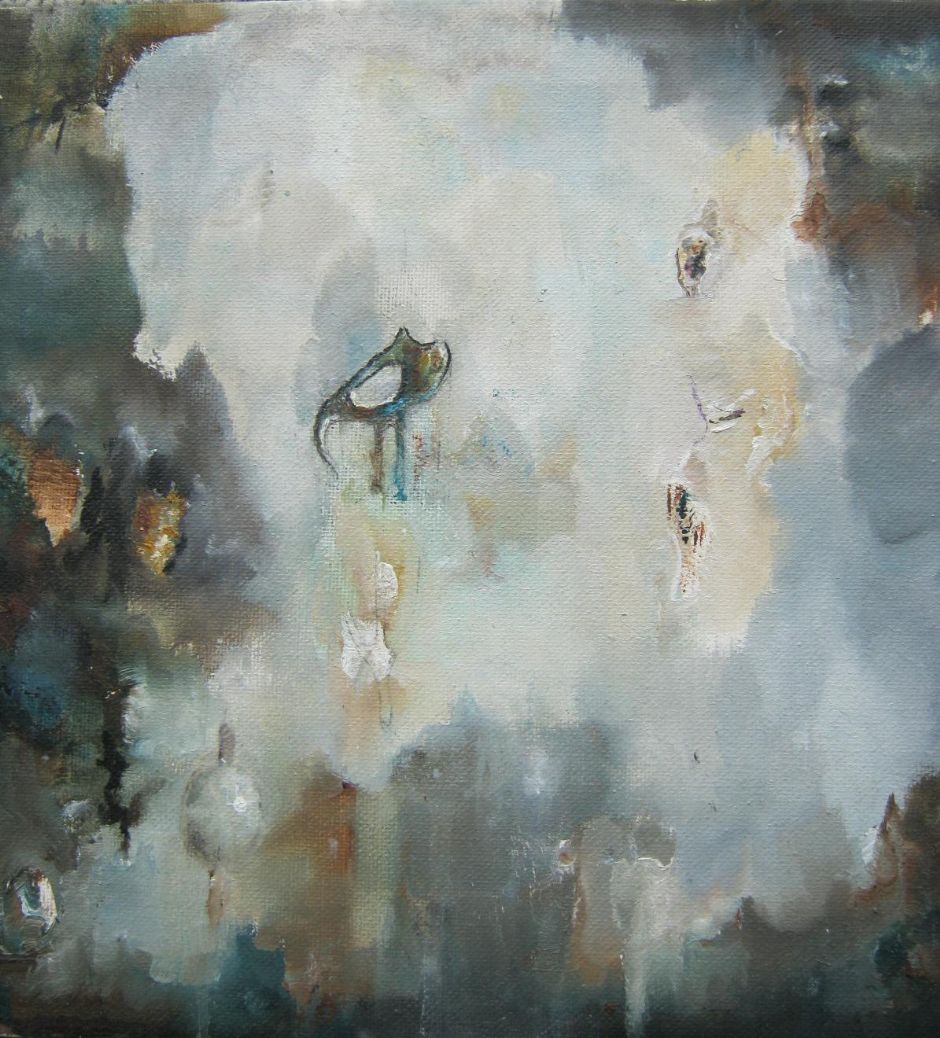 Portrait of a bug
Oil, linoil.50x40.1500 d.kr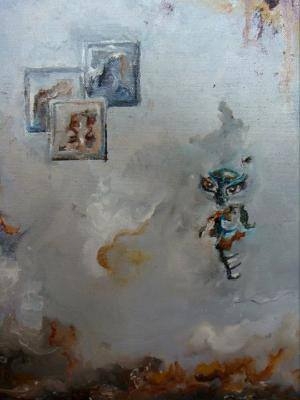 contemplating life
Oil, limoil on canvas, 70x60, 3900 dkr.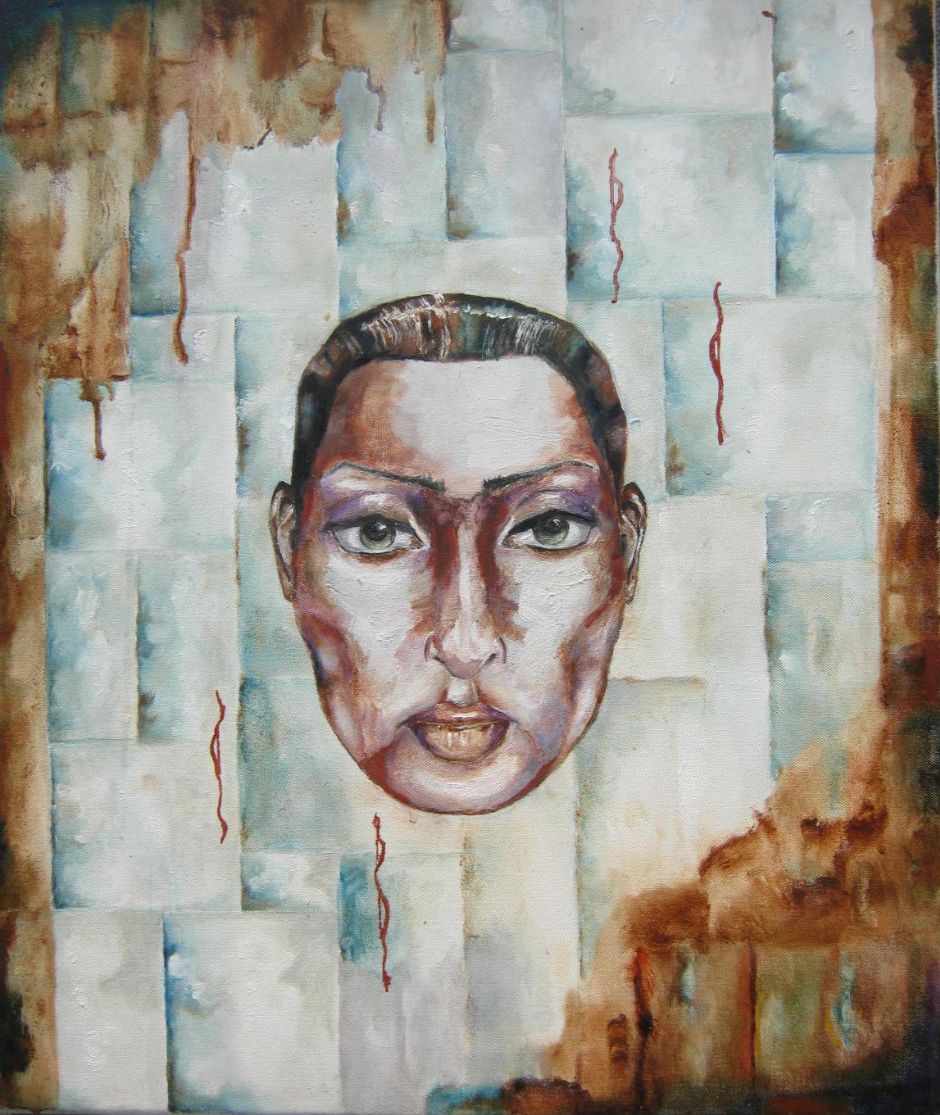 Organic
Oil, Linoil.80x60.2800 d.kr.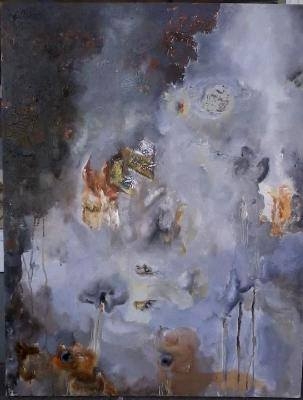 Svanesang
Oil on canvas. 50x40. 1950 d.kr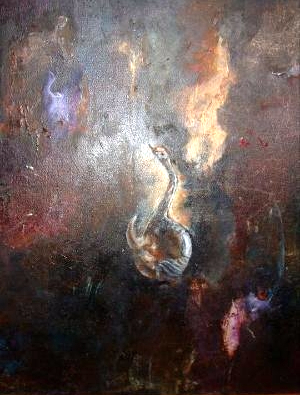 A dive from the sky...
Oil, Linoil on canvas. 80x60. 3900 d.kr.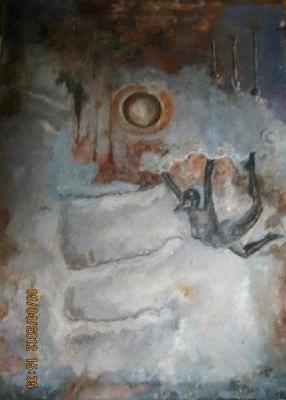 The colour of Birch
Oil, linoil on canvas.60x50. 3200 d.kr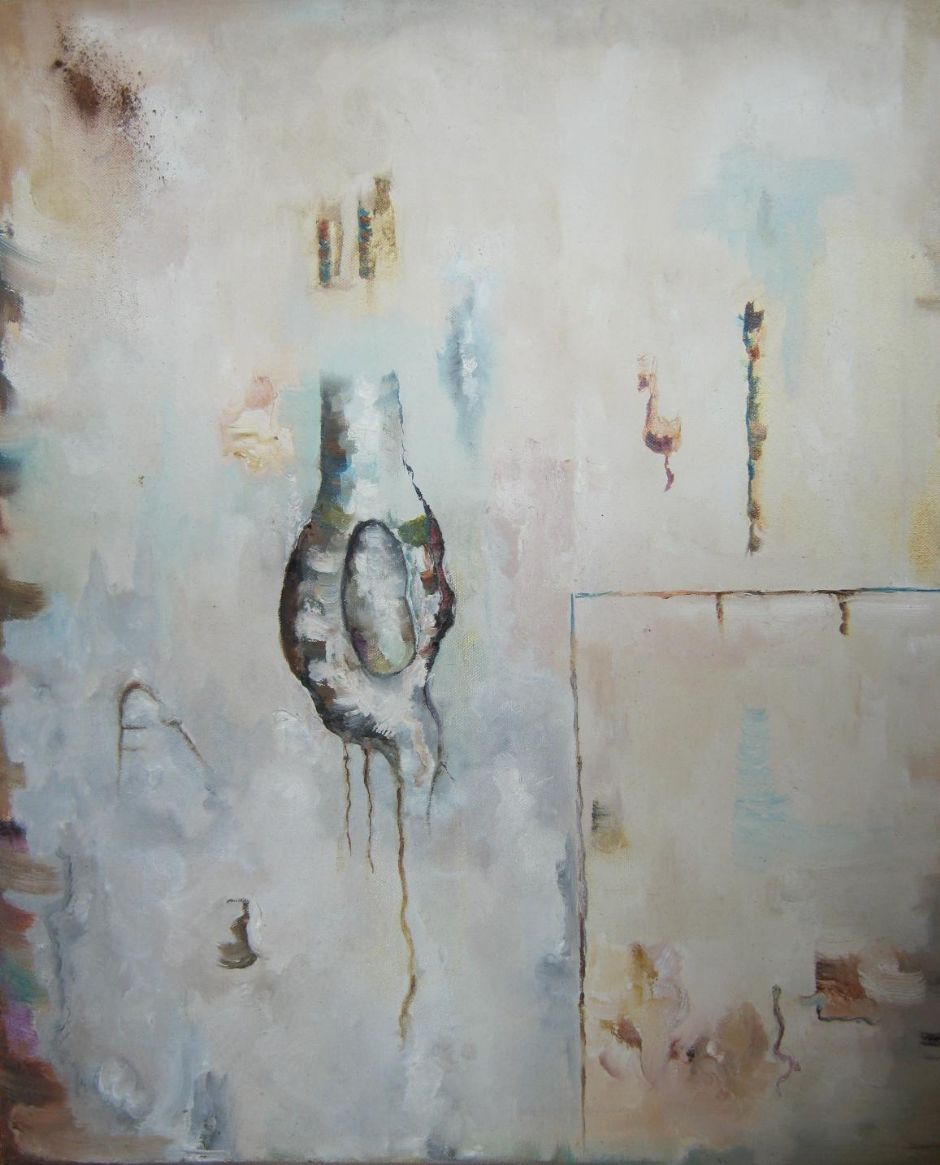 Trefork
Oil, linoil on canvas.40x40.1000 d.kr.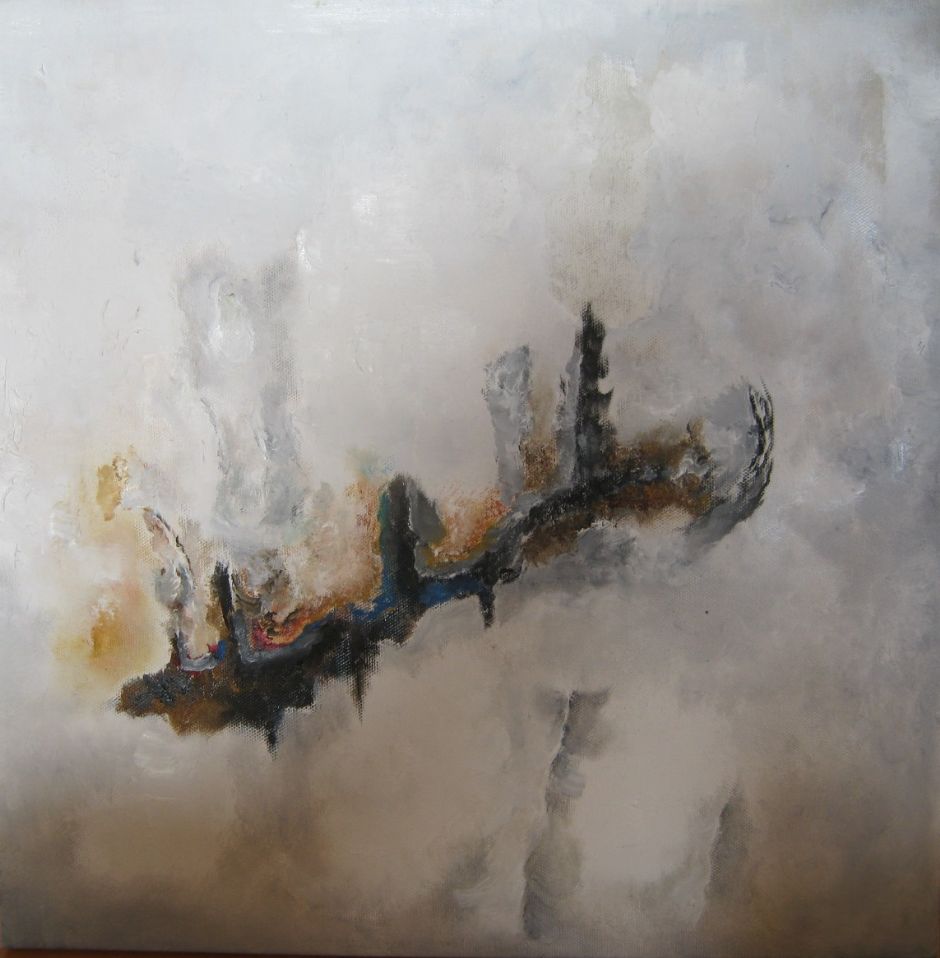 The road between...
Oil, linoil on canvas.70x50.2500 d.kr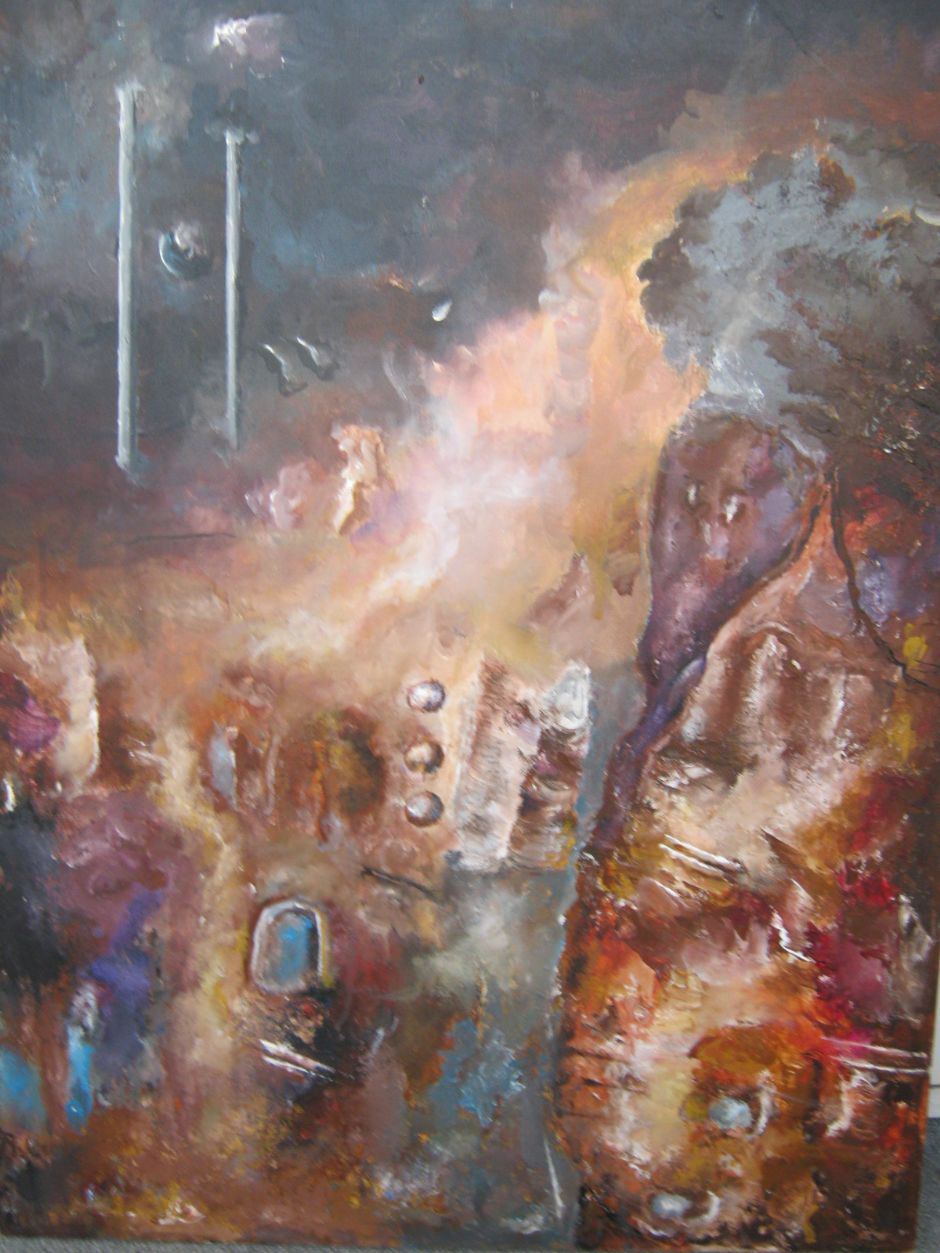 Totem
Oil, linoil on canvas, 100x80, 4500 d.kr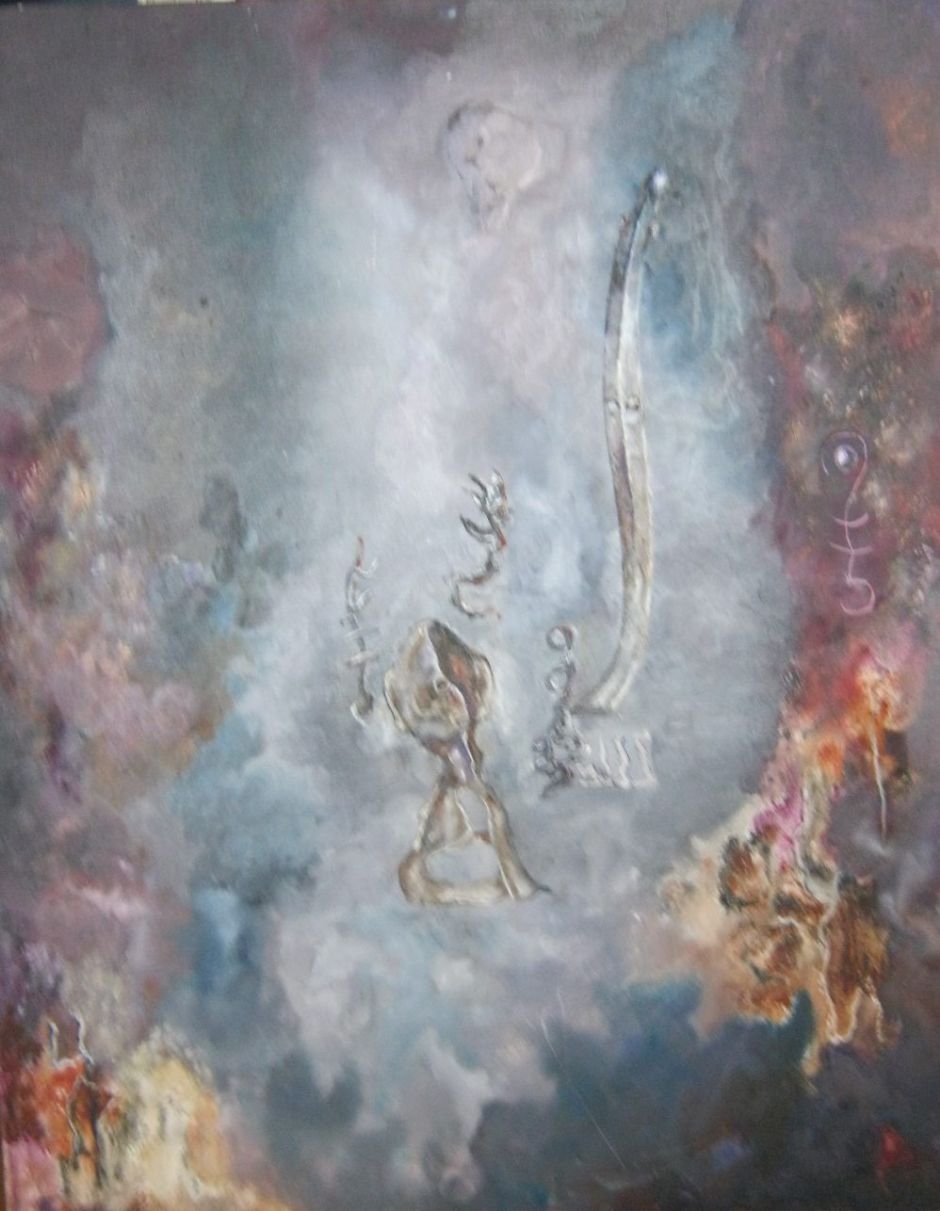 The near side of the Moon
Oil, linoil on canvas.80x60.2800 d.kr.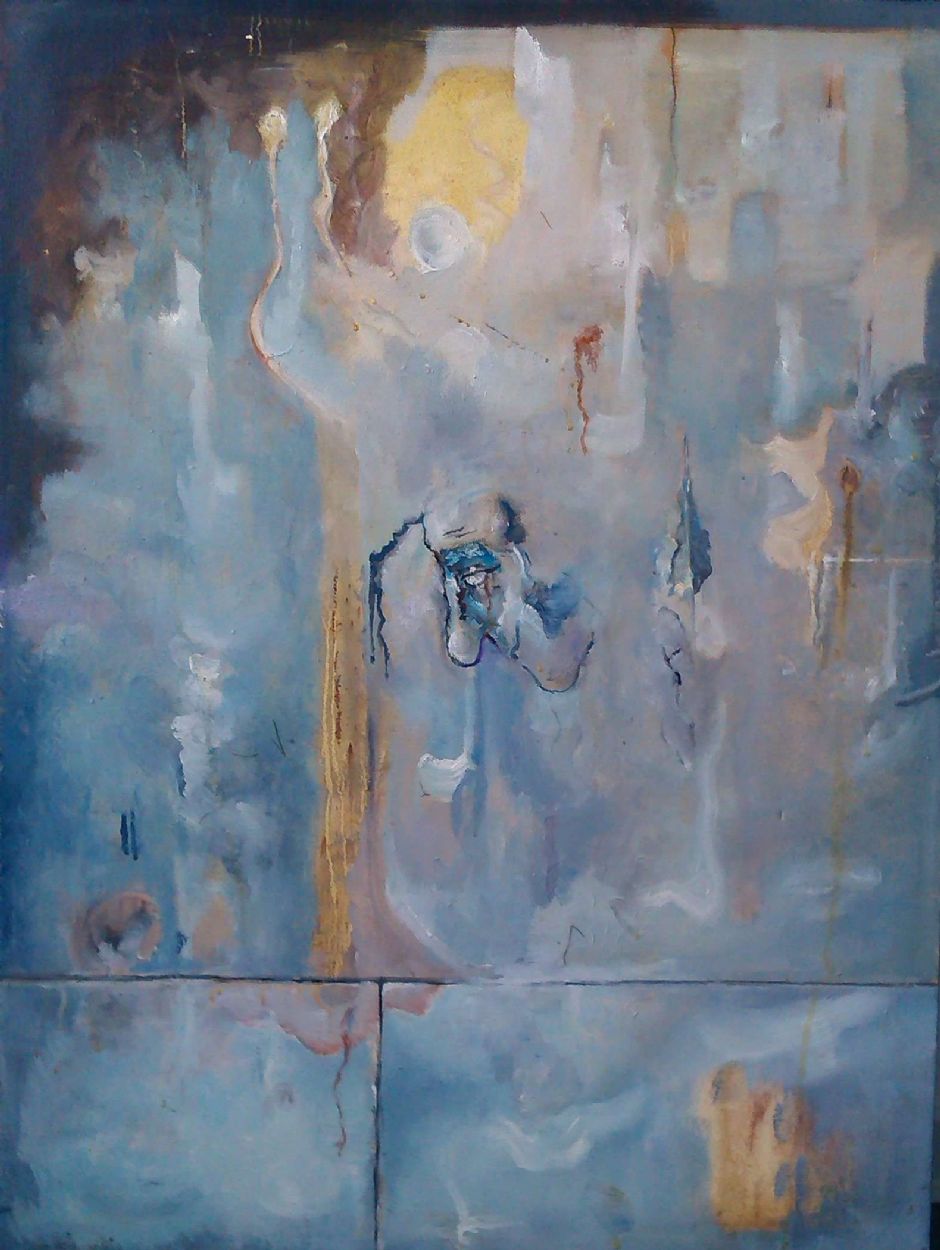 The far side of the Moon
Oil, linoil on canvas.70x50.2800 d.kr.